Collection:

My Teachable Review 2022 | Teachable Alternatives + 10% Off Coupon Code

Disclosure: CreativeBooster is an independent review website saving you time and money with quick and on point reviews. We may earn commissions if you buy through links on our site.

Reviews > Best Online Course Platforms > Teachable Review

Reviewer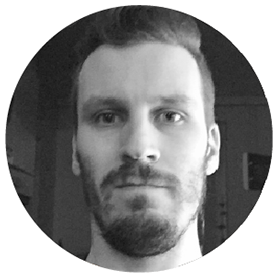 Mats-Peter Forss
I consider myself some sort of digital product expert. I have created multiple best-selling digital products (vectors, fonts, and logo templates). I'm the founder of a creative marketplace crella.net where people earn by selling their digital products. I also like to review software products on Creativebooster.
Reviewing Teachable - My Thoughts
Are you looking for the best Teachable review to help you make the final purchase decision? In this review, I've collected the most fundamental aspects to help you see if Teachable is one of the best online course platforms to host your hard-worked courses.
The online course and e-learning market has been growing rapidly in recent years and is estimated to reach $325 billion by 2025.
In this review, you'll find why you should choose Teachable based on the best features, pricing, and reviews from trusted sources. My goal is to save your time so you can make the best possible decision to go forward with your course creation platform.
I try to avoid going too long for this review. This review is more of a quick overlook if Teachable is legit, do they have a free plan, and if their key features are top of the industry.
My score on Teachable
When reviewing Teachable, I've taken these aspects below into consideration:
Software flexibility
Company reputation
User interface
Pricing
Customer communication
3rd party customer reviews
Teachable Overview. What is Teachable?
Teachable is an online course platform that allows anyone to create and sell courses. It offers a wide range of features, including payment processing, video hosting, and marketing tools. It also has a wide range of pricing options, making it a great choice for both new and experienced instructors.
However, there are some downsides to Teachable as well, including its lack of customer support and its limited course export options. Overall, Teachable is a great option for those looking to create and sell online courses.
In this article, we will provide an in-depth review of Teachable's features, pricing, pros, and cons.
Teachable Pricing
Teachable pricing has a multi-tier structure that meets the ends of all course creators from novice to large-scale companies. Their pricing starts with the free plan that allows you to test their software without a risk. If you find them useful, just jump to the basic plan that starts at $39/month. This plan unlocks unlimited courses!
Comparing Teachable's pricing to other online course platforms, I've found that they are pretty much in the same ballpark as Thinkific and other best-priced online course platforms.
You will definitely get money-worth of software from Teachable and the pricing differences shouldn't be a factor if you're generating $1,000+ per month with your course. The slight downside to Teachable's initial plans is the 5% transaction fee on their first paid plan, on the Basic plan.
Free ($0/month): Teachable offers a free plan with unlimited students and 1 course. You can start your course for free, and then choose to upgrade to the Basic, Pro, or Business plan to unlock more features.
Basic ($39/month): The Basic Plan is Teachable's most popular pricing plan. For $39/mo, you get unlimited courses & students. With this plan, you also unlock the custom domain name and email marketing tools.
Pro ($119/month): With Teachable's Pro Plan, you can start using API, affiliate marketing, Live Chat, and live group coaching. Also, 0% transaction fees from this plan onwards.
Business ($299/month): Teachable's ultimate plan for 20 admin users and advanced theme customizations. With this plan, you can kinda create your own online school.
Detailed pricing list:
| | | | | |
| --- | --- | --- | --- | --- |
| Plan | Free | Basic | Pro | Business |
| Price | $0/month | $39/month | $119/month | $299/month |
| Annual discount | - | 25% | 25% | 25% |
| Promotion | It's free! | - | - | - |
| Money-back-guarantee | No | No | No | No |
| Transaction fees | $1+10% | 5% | 0% | 0% |
| Unlimited courses | | Yes | Yes | Yes |
| Unlimited students | | Yes | Yes | Yes |
| Unlimited video hosting | Yes | Yes | Yes | Yes |
| Email support | Yes | Yes | Yes | Yes |
| Phone support | - | - | - | - |
| Live chat support | | | Yes | Yes |
Teachable Features
Create with Ease: Course creators can now do it all easy on Teachable. Whether you're self-paced, cohort-based, or live coaching - the drag and drop builder will help get your courses up and running quickly with ease!
Start Selling in Minutes: Start selling immediately with Teachable's built-in, fully customizable sales page builder. No need for an additional payment system when they got everything built-in, including e-commerce capabilities so your customers can shop easily.
Engage Students with Quizzes & Certifications: Quizzes and certifications are a great way to measure how much your students know. This student-side feature allows them the opportunity for self-evaluation, which in turn drives learning outcomes!
Memberships & Promotion Tools: You will never run out of ways to sell with the new membership and promotion tools. Use order bumps, bundles, memberships, upsells, and coupons to mix your online course offer.
Affiliate Marketing: By using Teachable's affiliate marketing tools, you can recruit partners to help promote your courses. Similarly, with student referrals features, they offer incentives for existing customers who refer their friends in order to create a sustainable strategy that grows over time.
Manage Taxes with Ease: You can do business anywhere without having to worry about tax headaches. Teachable takes care of EU VAT taxes.
Industry-Leading Fraud Protection: With industry-leading fraud protection, encryption, and backup capabilities you stay fully protected as well. Plus with an uptime of 99.99%. It's guaranteed that Teachable won't let outages knock your business down.
Pros & Cons
TEACHABLE PROS
Free plan available
Unlimited courses & students
Easy-to-use navigation
No technical skills needed
Create also landing pages and sales funnels
Includes built-in email marketing tools
Hosts your videos, no need for 3rd party services
Live chat (on Pro & Business plans)
Custom quizzes & certificates
TEACHABLE CONS
Transaction fees on an entry-level paid plan
Has a lot of features, so may seem slightly complicated at first
Teachable Coupon Code
I took an extended look to find a coupon code for Teachable and the best one I found, was a 10% off on their plans. You can get it by clicking the button below. If you're not yet willing to use this coupon code, you may also try out Teachable's free plan.
Customer Reviews
Before any significant purchase, I personally always try to find what other people say about the product. There are a few reputable review platforms where customers can write what they think about the software they use.
I've picked a few reviews here below, but feel free to go to these review sites to read more about Teachable. For these featured reviews, I've used Trustpilot, G2, and Capterra. They have been in the review game for a long time and are trusted to allow both, positive and negative reviews so that the customers get the best possible view of the product before purchasing.
Generally, if there are 100+ reviews for the software product on these platforms and the overall star rating is 4 or more, I'd consider that an exceptional product.
What People Love About Teachable
5 out of 5.
Judith on
"I'll be using Teachable once again to house my writing lessons and materials for the 22-23 school year. Teachable is the perfect platform for creators who want to deliver quality instruction on a professional platform."
5 out of 5.
User in Health, Wellness, and Fitness on
"I love Teachable because I use it as both a student and a teacher. When I first began to put out my online courses, I had to do a bit of experimenting because I was new in the world. With Teachable free plan, it's easy to create multiple Beta Courses, launch it on the market and then get reviews on each to create better courses. This way, I was able to understand what specific niche I should choose (what has the best market) and choose a paid plan on that. So that's very generous of the platform."
5 out of 5.
Marilyn P. on
"Teachable is very user-friendly. I am not a very technically inclined person and this program gave me the ease I needed to set up our digital classroom. AT the time we began using the company could not afford more than $100 a month and Teachable was very affordable for our small nonprofit."
What's There to Improve for Teachable?
Mike C. on
"There are a few little niggles. Not a great mobile solution (but perfectly adequate) and the text editor in the course builder is low on capabilities for formatting beyond the basics (Tables? Not so much). And the placement of toolbars and save buttons is frustrating."
Best Video Reviews about Teachable
I've searched through the internet for the best Teachable Review videos so that you could make the best possible decision on Teachable as fast as possible.
There are plenty of video reviews of Teachable, but in my opinion, the one from Chris Winter Tutorials is the most throughout. He goes through these topics in the video:
Ease of Use
Customizability
Checkout Page
Coupons
Drip Content
Teachable Pricing
Watch the video below and if you find it useful, you may subscribe to Chris Winter Tutorials for more course-making videos.
Teachable Review - Is Teachable the Best Place to Launch a Course?
Teachable FAQ
Is Teachable legit?
Yes, Teachable is a completely legit US company founded in 2013. They have multiple job openings currently. They are also highly rated among some 3rd party review sites.
How much does Teachable cost?
Teachable pricing comes in four tiers: Free ($0/month), Basic ($39/month), Pro ($119/month), and Business ($299/month). You'll save 25% when you pay annually.
Is Teachable the best online course platform?
Well, it's definitely one of the best online course platforms for sure, but it all comes down to your needs. Based on this review, it's highly recommended for your online course needs, but please use their generous offer to test out their platform to make your own opinion.
How to create an online course with Teachable?
Teachable has a great help source articles for new and experienced online course creators. In their help center article build your course, they go through all the needed steps. Just learn from there and put your new knowledge into practice straight away with real-life examples and quick start checklists.
What is Teachable best for?
Teachable is best for creating a beautiful and intuitive online course with competitive pricing. They have an extensive set of tools to make sure that your online courses will have all the latest functions. Teachable is also great for building a whole online school with multiple instructors.
How can I contact Teachable support?
You can contact Teachable via their contact support email or contact sales. Both links can be found at the bottom of their website.
Can I see Teachable course examples?
Yes, they have a lot of examples on their website.
Is Teachable backed by venture capital?
Yes, it seems that Teachable has raised a total of $13.5 million in funding from multiple investors.
Teachable Alternatives
Although Teachable is one of the most popular online course services, you may still want to test other alternatives and compare them yourself. If you're looking for alternatives to Teachable, there are plenty of options out there. Here are my best choices to replace Teachable:
Here are also some of the most popular online course marketplaces that you may be interested in if you're not yet ready to independently promote your own course:
Teachable Review Conclusion
Okay guys, that's it for the Teachable review! I hope you now have a much better view of Teachable and if it's the online course platform that could take your business to the next level! I truly hope so.
Teachable is a great online course platform for anyone looking to create and sell their own courses. With its wide range of features, ease of use, and affordable pricing plans, Teachable makes it easy for you to get your online course business up and running. If you're looking for an alternative to Teachable, be sure to check out some of the other options on this list.
Just for a quick wrap, the best features of Teachable are the free plan available, unlimited courses & students, live chat, custom quizzes, and the ability to create also landing pages and sales funnels.