Collection:

Teachery Review 2022 | My Review, Teachery Alternatives & 14-Day Free Trial

Disclosure: CreativeBooster is an independent review website saving you time and money with quick and on point reviews. We may earn commissions if you buy through links on our site.

Reviews > Best Online Course Platforms > Teachery Review

Reviewer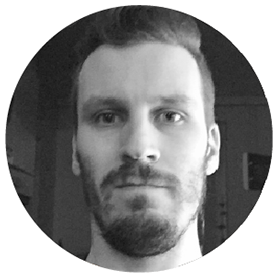 Mats-Peter Forss
I consider myself some sort of digital product expert. I have created multiple best-selling digital products (vectors, fonts, and logo templates). I'm the founder of a creative marketplace crella.net where people earn by selling their digital products. I also like to review software products on Creativebooster.
Reviewing Teachery - My Thoughts
Are you looking for the best Teachery review to help you make the final purchase decision? In this review, I've collected the most fundamental aspects to help you see if Teachery is one of the best online course platforms to host your hard-worked courses.
The online course and e-learning market has been growing rapidly in recent years and is estimated to reach $325 billion by 2025.
In this review, you'll find why you should choose Teachery based on the best features, pricing, and reviews from trusted sources. My goal is to save your time so you can make the best possible decision to go forward with your course creation platform.
I try to avoid going too long for this review. This review is more of a quick overlook if Teachery is legit, do they have a free plan, and if their key features are top of the industry.
My score on Teachery
When reviewing Teachery, I've taken these aspects below into consideration:
Software flexibility
Company reputation
User interface
Pricing
Customer communication
3rd party customer reviews
Teachery Overview. What is Teachery?
Teachery is a platform for teachers to teach students about the world. It is a tool that can help teachers engage their students with interactive content, games, and videos.
Teachery has been created to help teachers teach their students more effectively in an engaging way. They are able to do this by providing them with interactive content, games, and videos that can be used in the classroom.
It is important that teachers use Teachery as a tool to make sure they are teaching their students on an even playing field and not leaving any of them behind.
Teachery Pricing
Teachery's pricing is pretty straightforward as they only have one plan! They're able to do this because they are more of a framework for online courses than a complete platform.
Their plan packs all of their features in one easy-to-understand pack. They come with a 2-week free trial. Save 20% when you pay yearly.
Monthly Plan ($49/month): Get started with Teachery's monthly plan. Unlimited Courses, lessons, and students. Create subscriptions, drip content, and invite affiliates. 0% transaction fees. All under an affordable price of $49/month.
Yearly Plan ($470/year): Same features as on the monthly plan. You're just going to save 20% off on the annual plan.
Detailed pricing list:
| | |
| --- | --- |
| Plan | Teachery Plan |
| Price | $49/month |
| Annual discount | 20% |
| Promotion | |
| Money-back-guarantee | No |
| Transaction fees | 0% |
| Unlimited courses | Yes |
| Unlimited students | Yes |
| Unlimited video hosting | - |
| Email support | Yes |
| Phone support | - |
| Live chat support | - |
Teachery Features
Unlimited Courses, Lessons, and Students: You can have as many courses and students you want! If that dream is 1,000 online classes with 10 million total enrollment then Teachery is here for you. There are no limits on the amount of users or how often they come back either so go ahead—dream big.
Embed Video, Audio, and Slide Presentations: In order to give you the best service, Teachery doesn't host your videos.
Payment Pages, Recurring Payments (Payment Plans or Memberships), and Promo Codes: Your online courses are ready for sale! Teacheble integrates directly with Stripe so you can quickly and easily create as many payment pages, sales opportunities or membership sites.
Memberships and Course Bundles: You can create monthly membership hubs from within Teachery!
Sales Pages, Landing Pages, and Email Capture Pages: With Teachery's sales/landing page creator, it's incredibly easy to promote your course. If you have existing payment pages that need promoting as well then just add them in and let people purchase right from the beginning! You can also capture email addresses if this is something more along those lines instead of actually selling anything.
Custom Domains: Teachery offers the ability to house your course on whatever custom domain you like.
Pros & Cons
TEACHERY PROS
Unlimited students & courses
Zero transaction fees
Beginner-friendly
White-label
Best price-to-features ratio
TEACHERY CONS
Doesn't host your videos
No built-in community or discussion forum feature
Teachery Coupon Code
I took an extended look to find a coupon code for Teachery and the best one I found, was their regular 14-day free trial. You can get it by clicking the button below.
Customer Reviews
Before any significant purchase, I personally always try to find what other people say about the product. There are a few reputable review platforms where customers can write what they think about the software they use.
Generally, if there are 100+ reviews for the software product on these platforms and the overall star rating is 4 or more, I'd consider that an exceptional product.
Unfortunately, there are not any 3rd party reviews for Teachery. Probably, because it's a small player in the online course business.
Best Video Reviews about Teachery
I've searched through the internet for the best Teachery Review videos so that you could make the best possible decision on Teachery as fast as possible.
There are plenty of video reviews of Teachery, but in my opinion, the one from Creative Day is the most throughout. She goes through these topics in the video:
Watch the video below and if you find it useful, you may subscribe to Creative Day for more course-making videos.
Teachery Review | Teachery Walkthrough
Teachery FAQ
Is Teachery legit?
They seem legit, but they could do a bit more to look better. Based on CrunchBase, Teachery has been founded in 2014. Their website lacks about us page and they don't have that many 3rd party reviews.
How much does Teachery cost?
Teachery pricing comes in one tier: Monthly ($49/month). You'll save 20% when you pay annually.
Is Teachery the best online course platform?
Well, it's definitely a fun online course platforms for sure as it's more of an framework. Based on this review, it's highly recommended for you to test out and please use their generous offer to test out their platform to make your own opinion.
How to create an online course with Teachery?
Teachery has a great help source articles for new and experienced online course creators. In their help center page, they go through all the needed steps. Just learn from there and put your new knowledge into practice straight away with real-life examples and quick start checklists.
What is Teachery best for?
Teachery is best for creating a beautiful and intuitive online course with an affordable pricing. They have extensive set of tools to make sure that your online courses will have all the latest functions.
How can I contact Teachery support?
You can contact Teachery on the footer of their website (by email).
Can I see Teachery course examples?
Yes, they have a great course example on their website.
Is Teachery backed by venture capital?
No, I couldn't find any info about them being backed by venture capital.
Teachery Alternatives
Although Teachery is a great online course service in itself, you may still want to test other alternatives and compare them yourself. If you're looking for alternatives to Teachery, there are plenty of options out there. Here are my best choices to replace Teachery:
Here are also some of the most popular online course marketplaces that you may be interested in if you're not yet ready to independently promote your own course:
Teachery Review Conclusion
Okay guys, that's it for the Teachery review! I hope you now have a much better view of Teachery and if it's the online course platform that could take your business to the next level! I truly hope so.
Teachery is a great online course platform for anyone looking to create and sell their own courses. With its wide range of features, ease of use, and affordable pricing plans, Teachery makes it easy for you to get your online course business up and running. If you're looking for an alternative to Teachery, be sure to check out some of the other options on this list.
Just for a quick wrap, the best features of Teachery are the 14-day free trial available, unlimited students & courses, beginner-friendliness, 0% transaction fees, and the ability to build a white-label courses.