Collection:

Thinkific Review 2022: My Review, Thinkific Alternatives & Thinkific Coupon Code

Disclosure: CreativeBooster is an independent review website saving you time and money with quick and on point reviews. We may earn commissions if you buy through links on our site.

Reviews > Best Online Course Platforms > Thinkific Review

Reviewer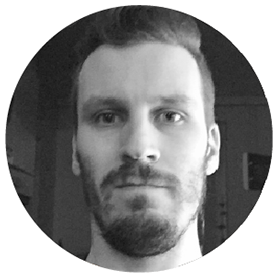 Mats-Peter Forss
I consider myself some sort of digital product expert. I have created multiple best-selling digital products (vectors, fonts, and logo templates). I'm the founder of a creative marketplace crella.net where people earn by selling their digital products. I also like to review software products on Creativebooster.
Reviewing Thinkific - My Thoughts
Are you looking for the best Thinkific review to help you make the final purchase decision? In this review, I've collected the most fundamental aspects to help you see if Thinkific is one of the best online course platforms to host your hard-worked courses.
The online course and e-learning market has been growing rapidly in recent years and is estimated to reach $325 billion by 2025.
In this review, you'll find why you should choose Thinkific based on the best features, pricing, and reviews from trusted sources. My goal is to save your time so you can make the best possible decision to go forward with your course creation platform. If you're looking for a Thinkific coupon code, check out this page for the latest active coupon code.
I try to avoid going too long for this review. This review is more of a quick overlook if Thinkific is legit, do they have a free plan, and if their key features are top of the industry.
My score on Thinkific
When reviewing Thinkific, I've taken these aspects below into consideration:
Software flexibility
Company reputation
User interface
Pricing
Customer communication
3rd party customer reviews
What other reviewers say
Thinkific Overview. What is Thinkific?
Thinkific is one of the most popular online course platforms that enables entrepreneurs to create, market, sell, and deliver their online courses. Their mission is no less than to revolutionize the way people learn and earn online by giving them the tools they need to turn their expertise into a sustainable business that impacts both them and their audience.
Thinkific is a publicly traded in Canadian (Toronto) stock market and has reached $38 million in sales in 2021.
Thinkific was founded when co-founder and CEO Greg Smith took his LSAT course online to help more students. His brother Matt Smith helped Greg to start Thinkific. Online courses can help anyone reach more people around the globe, which is exactly why Greg wanted to do it.
Thinkific Pricing
Thinkific pricing has a multi-tier structure that meets the ends of all course creators from novice to large scale companies. Their pricing starts from the free plan that allows you test their software without a risk. If you find them useful, just jump to the basic plan that starts at $39/month. This plan unlocks unlimited courses!
Comparing Thinkific's pricing to other online course platforms, I've found that they're slightly more expensive than, for example, Teachable or Learnworlds. However, you will definitely get money-worth of software from Thinkific and the pricing differences shouldn't be a factor if you're generating $1,000+ per month with your course. And even though Thinkific's initial plans may be on the higher side, their 0% transaction fee policy will quickly make up.
Thinkific Features
Thinkific has tremendous features that help you to find your own style and push your boundaries with their flexible learning platform that includes live lessons, unlimited video, communities, and much more.
You can build your course business on their top software and do it fast with their ecommerce tools, website themes, and sales tools.
Thinkific is engineered for enterprise but designed to work for individuals. Thinkific will support you and any of your online course needs today and into the future!
Cohorts and Live Lessons: Achieve the learning outcomes you want: live, on-demand, or blended classes.
Memberships and communities: Use Communities to engage students deeply and drive recurring revenue with Memberships.
Drag & drop website builder: Build a personal storefront or school that displays the value of your courses.
0% transaction fees: There are no transaction fees or conversion costs, and you can sell to 100+ countries. It's easy!
Flexible selling: Tailor your course selling options to suit your needs with coupons, monthly payments, or subscriptions.
Use your own domain (paid plan): Thinkific provides an option to use your own domain name and remove the branding of Thinkific.
Quick steps on how to create a Thinkific account
Because Thinkific offers a free plan, you can instantly start your journey in selling online courses. There's only a slight learning curve when it comes to the course creation process at Thinkific and that's why I've written these easy-to-follow steps.
Remember, it's completely free to create an account on Thinkific. No credit card is needed so there are no upcoming charges if you want to stay on the free plan. If you love Thinkific course builder and its options, you may upgrade at any time.
Here are the steps to create an account:
Click the GET STARTED FREE button on Thinkific's homepage or in the top right menu to create your Thinkific account.
Fill out your email, first name, and last name, and choose a password.
Start creating your Thinkific account 1/4: Set up. Give your school a name (you can change this later), and answer the questions. No need to worry if you don't yet have a following.
Start creating your Thinkific account 2/4: Your first course. Pick a name for your course, pick a brand color (you can use Colorhunt to find great color palettes), and answer the questions.
Start creating your Thinkific account 3/4: Your instructor profile. Here you can add your image and bio description so that your students will be able to view them. A good photo of yourself or your brand will give familiarity to your students so I highly recommend adding one even though it's optional. Also please write a catch instructor bio.
Start creating your Thinkific account 4/4: About your business. This is the last step where you define your organization size and then Thinkific provides an extra question. You can just choose "I prefer not to answer" if you don't want to share any business info.
How to build a course landing page with Thinkific?
Your course landing page is one of the most important pages to sell your online course to potential students. It instantly shows what your brand and course are about. Selling online courses can change your business so it's important to choose the best converting landing page for your course.
Not only does Thinkific automatically provide you with great tools to create an online course business, but they also have a neat tutorial on how to build your course landing page.
Thinkific also has a great video tutorial on that page that will get you through the first steps of creating a landing page for your Thinkific course: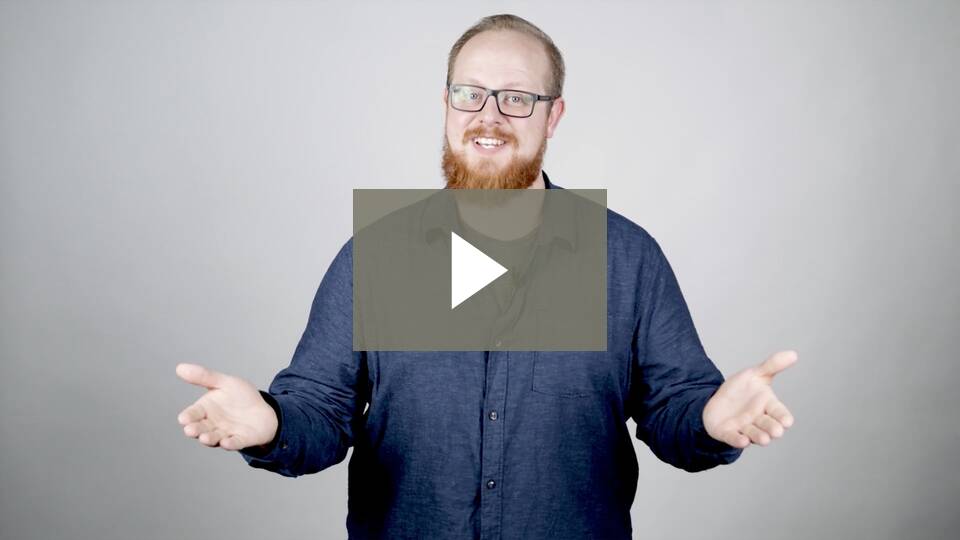 Build Your Course Landing Page – Thinkific
Thinkific Pros and Cons
It's time to go through the pros and cons of Thinkific. Thinkific truly is an industry-leading software with multiple superb features. It was a task to find anything negative to write about them. The cons that I've written are pretty much minor issues and mostly just the basic cons of online course platforms in general.
Thinkific Pros
Use custom domain on Basic, Pro, and Premier plans.
Zero transaction fees! Thinkific provides complete control and is a true partner for your startup. They never take any cut of revenue generated from selling courses.
Access funds instantly. You instantly get your money because there is no waiting queue.
Beautiful themes. Not only do Thinkific's themes look easy on the eyes, but they are also free. That way you can keep up with the competition without needing to pay a fortune.
Endless customizations. An onlince course is more than just a course, it's the way you present your company or personal brand. With Thinkific you make sure it not only looks great but also fits in with styles and customizations.
Live Chat. For paid plans, Thinkific offers a premium way to connect whenever you feel so. Live chat is open on Mon-Fri from 6 am-5 pm PT.
Thinkific Cons
As Thinkific is considered one of the industry leaders, the pricing may seem slightly high at first. Although, when (and hopefully will!) you get things rolling, the pricing starts to seem much more reasonable and even cheap compared to online education marketplaces that take a big cut.
It's not a marketplace of online courses, which comes with positives and negatives. Although you have complete freedom to run your course, the marketing game is completely on you!
Live Chat is not available for free customers. However, you can contact them via email or call them mon-fri 9 am to 5 pm PT.
Thinkific Coupon Code
I took an extended look to find a coupon code for Thinkific and the best one I found, was a 1-month free trial for the pro plan. You can get it by clicking the button below. If you're not yet willing to use this coupon code, you may also try out Thinkific's free plan.
What people say about Thinkific?
Before any significant purchase, I personally always try to find what other people say about the product. There are a few reputable review platforms where customers can write what they think about the software they use.
I've picked a few reviews here below, but feel free to go to these review sites to read more about Thinkific. For these featured reviews, I've used Trustpilot, G2, and Capterra. They have been in the review game for a long time and are trusted to allow both, positive and negative reviews so that the customers get the best possible view of the product before purchasing.
Generally, if there are 100+ reviews for the software product on these platforms and the overall star rating is 4 or more, I'd consider that an exceptional product.
5 out of 5.
Paul Beriault on
"Great tools for setting up your course and maintaining it. A ton of support to help new course creators. Good pricing based on real users not huge monthly fees."
5 out of 5.
Jennifer P on
"Great tools to use set up your course and maintain it. Many helpful resources to help you along the way. A fair pricing policy that reflects what real people are paying, not huge monthly fees."
5 out of 5.
Pamela K. on
"Anytime I have a problem their tech support is great. And I haven't had any tech problems with the platform - my students are happy and use it easily."
Best Video Review
I've searched through the internet for the best Thinkific Review videos so that you could make the best possible decision on Thinkific as fast as possible.
There are plenty of video reviews of Thinkific, but in my opinion, the one from Buildapreneur is the most throughout. He goes through these topics in the video:
Teacher's perspective
How to create a course from scratch
Notifications
Student's perspective
Pricing
Watch the video below and if you find it useful, you may subscribe to Buildapreneur for more course-making videos.
Thinkific Video Review [Why I Switched And Stayed]
Frequently Asked Questions
Can I trust Thinkific?
According to their homepage, Thinkific is trusted by Later, Hootsuite, Shopify, Keap, and CFI. Thinkific has a great overall reputation in the online course community and their independent reviews (from 3rd party sites like Trustpilot, G2, and Capterra) highlight high trust in their service. Based on these aspects, I would give them a high trust score.
Who should use Thinkific?
Thinkific opens up new possibilities to create un-capped income for social media influencers on YouTube, Tiktok, Instagram, and many more. Their software is also great for professionals in academic areas and teaching environments.
You can also use Thinkific to create an online course if you have a smaller company such as a clothing store or fitness gym to create a new source of income besides your hands-on business.
With Thinkific's top plans, even large-scale companies can serve their online education to the masses.
Can I see Thinkific examples?
Thinkific has a page dedicated to showing Thinkific examples.
How can I quickly learn to create a course on Thinkific?
Thinkific has a great source for new and experienced online course creators. It's called Thinkific Academy and it provides a ton of helpful tips from starting an online course to marketing. Just learn from there and put your new knowledge into practice straight away with real-life examples and quick start checklists.
How much does Thinkific Cost?
Thinkific pricing comes in four tiers: Free ($0/month), Basic ($39 - $49/month), Pro ($79 - $99/month) and Premier ($399 - $499/month). You'll save 20% when you pay annually.
How can I contact Thinkific?
You can contact Thinkific by email, chat (for pro plans), and phone. Their support team has answered over 200,000 tickets.
How many employees does Thinkific have?
Thinkific currently has over 400 employees from over 35 countries so they are a global powerhouse!
How much you can earn on Thinkific?
There is no cap to earnings on Thinkific. Read how Dorie Clark made almost $270,000 using Thinkific.
Take also a look at Thinkific's own guide to earning $100,000 with an online course.
Thinkific Alternatives
Although Thinkific is one of the most popular online course services, you may still want to test other alternatives and compare them yourself. If you're looking for alternatives to Thinkific, there are plenty of options out there. Here are my best choices to replace Thinkific:
Here are also two of the most popular online course marketplaces that you may be interested in if you're not yet ready to independently promote your own course:
Thinkific Conclusion
Okay guys, that's it for the Thinkific review! I hope you now have a much better view of Thinkific and if it's the online course platform that could take your business to the next level! I truly hope so.
Just for a quick wrap, the best features of Thinkific are the free plan available, beautiful website themes, great support, 0% transaction fees, and the ability to build a community around your course.
Best Thinkific Reviews
Hey, one more thing! I already featured the best Thinkific review videos that might have already benefited you, but I have also collected the best individual website reviews on Thinkific here below.
I've viewed these featured reviews through my findings on Thinkific and I believe some of them may have a more in-depth review on some aspects of Thinkific. I trust that they could strengthen your decision on Thinkific if you're still thinking between Thinkific and other online course platforms.
Geoff Cudd runs his own review website DDIY (Don't do it yourself) where he small business tools for customers so that they don't have to. According to his website, Geoff takes a cynical look at every tool he reviews.
In this review, Geoff takes a throughout look at multiple aspects of Thinkific. He has a clear table of contents, links to supporting articles, and even a YouTube review video of Thinkific! This article is around 3,400 words long. Here are the main features of this review:
Learning Revolution is about helping people to get the most out of their abilities and skills. Their team works hard to foster learning among all that seek it, from beginners to professionals.
Jeff Cobb is the guy behind Learning Revolution. He founded this website because there is an urgent need for lifelong learning. We live in such a fast-paced, complicated world and people often need help to keep up and flourish. This article is close to 8,000 words long.
Jeff also seems to update this preview page frequently and has an update table. Here are the key points that this article reviews: